Dean Smith
Technology Consultant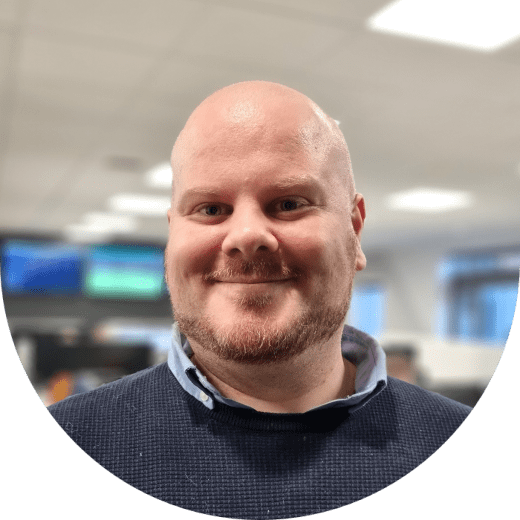 My role at Waterstons is...
Technology Consultant where I am part of many great minded individuals where we deal with day to day issues for multiple companies.
My proudest Waterstons moment is...
having received an awesome email praising how good I was talking to client and dealing with a situation with in a few weeks of just starting.
My life away from work is...
There is so much to this but I love watching films  and TV shows with my family (Cobra Kai to Halo we watch it all) I am also a Qualified games Designer, and love to tinker with games, mod and adjusting games that allow me to do so. I am also a Sim racer where I stream a lot. I love Football where me and my middle son will watch our Football Team Aston Villa.  
I'll be with you when...
you need me the most or if Batman can't fix it.
My sector strengths are...
Communication with others, It is the most essential tool a human has to offer, I am also very determined and very honest in everything I do. Putting smiles on peoples face seems to be one where people say I also have a strong strength.