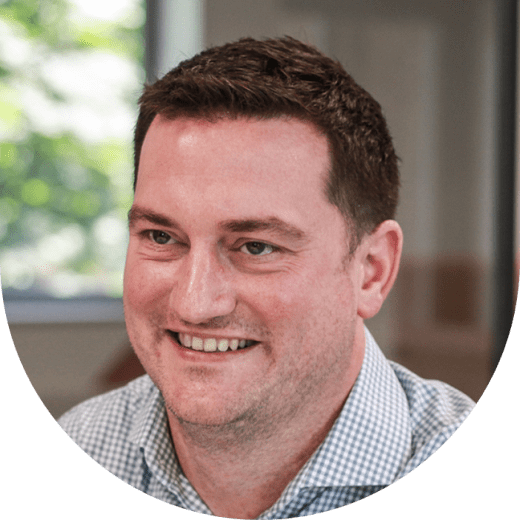 My role at Waterstons is...
Diverse and exciting! I'm lucky enough to work with people right across our business and our Clients & Partners, so every day is different. I also need to focus on the future and work with my colleagues to make sure Waterstons stays agile and adapts to the ever changing outside world our clients face! We have an amazing team and I'm so proud that I have the opportunity to help them achieve incredible things.
My proudest Waterstons moment is...
Seeing the look on our employees' faces as they walked into our amazing new offices in 2019. We love making our clients smile, but it's really important to make our people smile too!
My life away from work is...
Football and Music are my main passions; more specifically Tottenham Hotspur and indie guitar music. I love going to matches and attending gigs; there's nothing like a live atmosphere whether it's in a stadium or a small little independent music venue. My kids are also at the centre of my world and it's even more special when I can share my passions with them. My daughter loves nothing more than an indie disco after tea... even if it does hype her up for the bedtime routine!
I'll be with you when...
You want to know what it's like working with Waterstons. I'm one of the least technical people at Waterstons but I can help understand your problems and bring the right people to the table to help you.
My sector strengths are...
Financial Services
Professional Services
Manufacturing