Ricky Milliken
Associate Director Business Development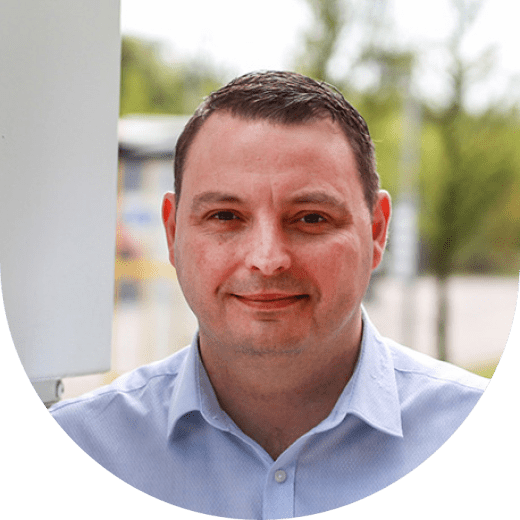 My role at Waterstons is...
Wide and varied but ultimately it is to support the strategic growth of the Waterstons business in the UK through client intimate engagement and business development activity across our client base. Our company values are at the core of this and as such, it is my role to ensure that all business development engagement is truly aligned to this; ensuring we are the best trusted partner we can be for our clients. 
My proudest Waterstons moment is...
Seeing the growth of the business throughout the UK  and expanding our client base during Covid has been my proudest moment so far. It shows we are engaging in the right manner and becoming a known brand across the regions of the UK even through difficult times. This growth has been through intimate engagement which in turn has allowed us to justify our expansion and in turn be closer to our clients and that is something I want us to continue.
My life away from work is...
Spending time with family and friends is what I love the most in life. I love spending quality time at home and being out with the family. I also love visiting relatives and being able to get away for a weekend where possible. In addition when time allows, I also love watching Football and Formula 1 and follow both sports avidly.
I'll be with you when...
You need me to be there with you, and walk in your shoes. Someone to share the pain or help you create a gain - I will be there to make it happen with you.
My sector strengths are...
Manufacturing
Housing
Local Government
Energy
Waste Management