Managed IT Monitoring and Management
Our Network Operations Centre runs 24 hours a day, 7 days a week to make sure your systems are ready to work whenever you are. The team based in the UK and Australia look after thousands of physical devices as well as cloud-based platforms and the network that connects them all together.
How much does downtime cost you?
When your systems are down the impact is immediate and frustrating and sometimes financially devastating. Our NOC is on hand to detect issues, hopefully before they even cause you a problem and solve them immediately.
We'll deploy our tools to monitor your infrastructure and your network. When they detect an issue, it's raised with our team who'll investigate and solve it.
We'll keep a close watch on your backups and make sure your data is properly protected.
We'll also keep track of performance and capacity and take steps to make sure your infrastructure is running as well as possible before you notice it.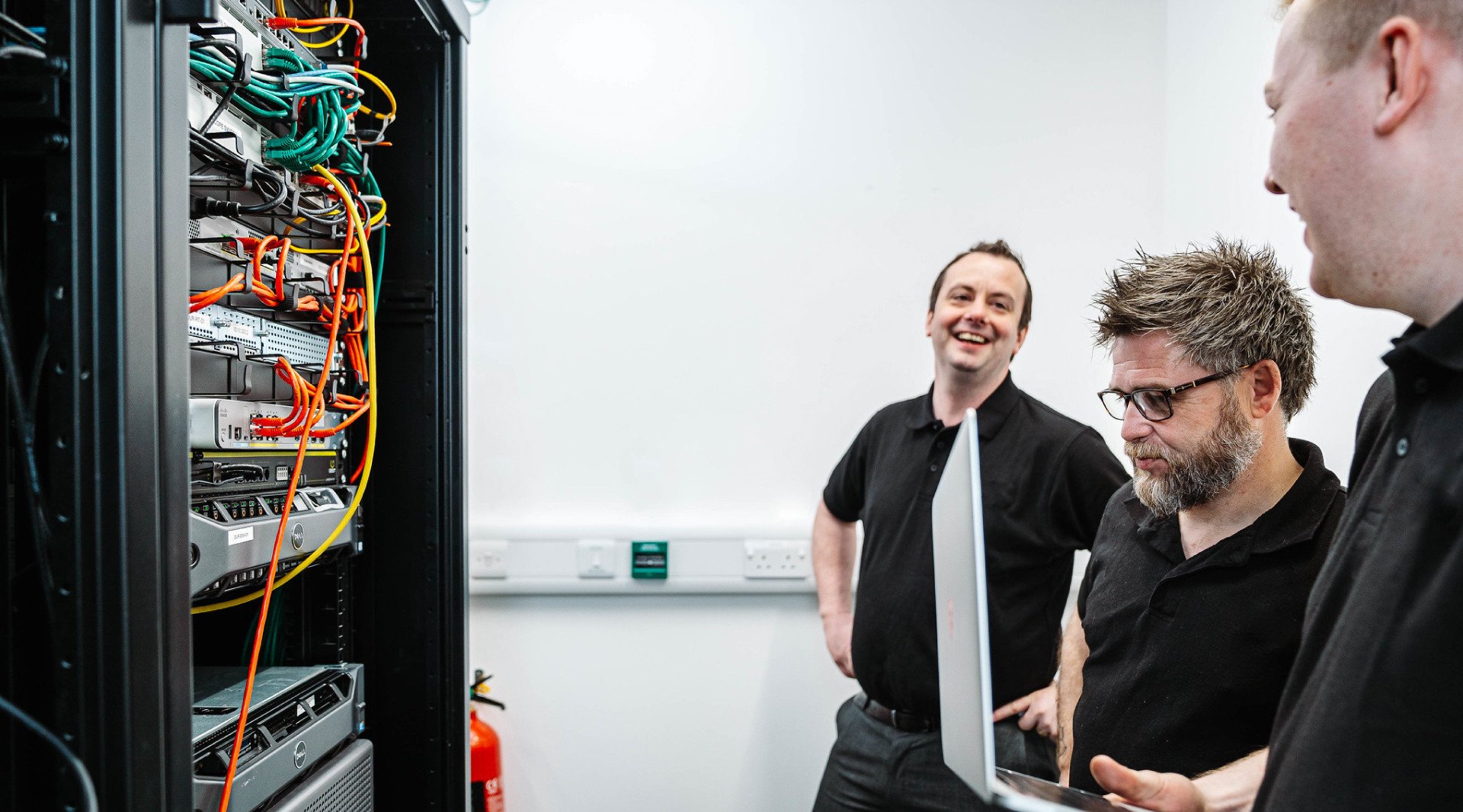 Ready to reimagine your business?
We're with you.