Communication is key to every organisation's success and a critical part of our everyday. How we do it, particularly over the last few months has changed considerably. We know the importance and understand the challenges around effective communication, especially now with more people working remotely. Our consultants will help you understand what tools you need and provide technical solutions to achieve effective communication where it matters.
Technology and unified communications
The number of tools available to us to communicate with others has grown over the last few years. The days where the only options were a telephone call or email are long gone. With the introduction of solutions like Microsoft Teams users can now communicate, and collaborate no matter where they're located. But simply enabling these tools is not enough. Planning is required to get the most out of these solutions.
By analysing your goals and requirements, we'll formulate a strategy and recommend a way forward. Our team has extensive experience around all the technical solutions available and how to get the best out of them.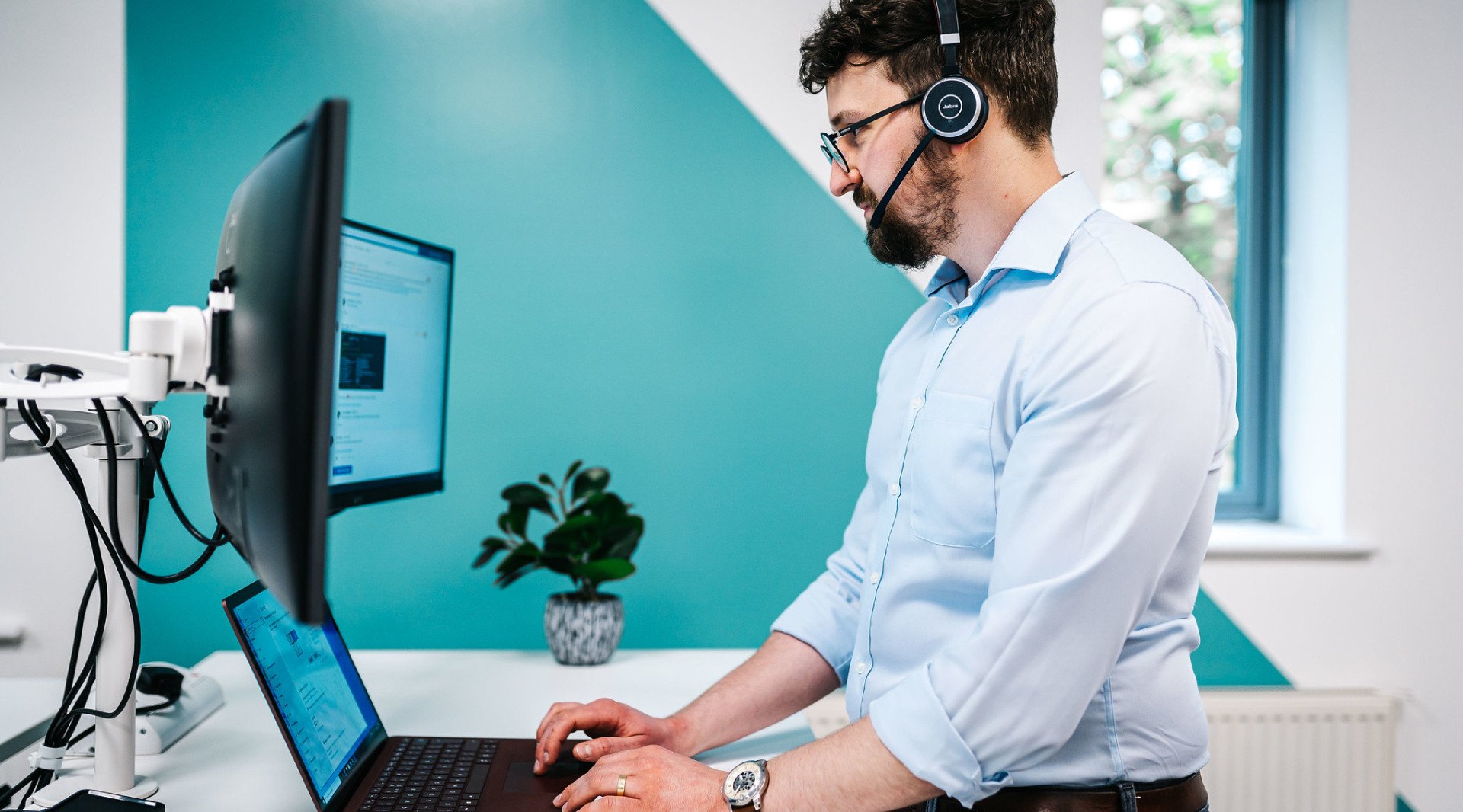 Ready to reimagine your business?
We're with you.