Arran Dickson
Service Desk Engineer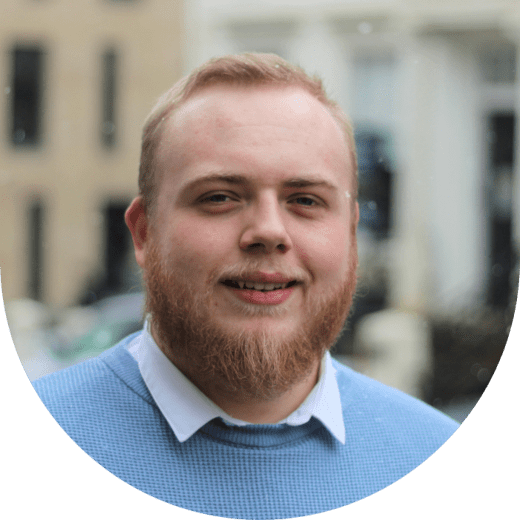 My role at Waterstons is...
Supporting our amazing clients with the weird and wonderful problems they experience! Working with a wide variety of technologies, skilled colleagues, and departments makes the art of problem-solving all the more fun with our amazing team getting the problem solved! You will probably find me neck-deep in a ticket, because who doesn't like a challenge!
My life away from work is...
I'm a social nightmare when it comes to what I get up to, I'm rather spontaneous, but with the normality of things, I play Rugby for an Inclusive Team in Glasgow, Go Raptors!. But at the weekend you can find me out with friends getting up to absolute (socially acceptable) chaos!
I'll be with you when...
You've got a headscratcher that needs a solution! Also, if you have Cake (Victoria Sponge preferably).
My sector strengths are...
Networking Infrastructure, Cyber Security, Cloud Infrastructure