Christopher Grosberg
Lead Specialist Collaboration & Communication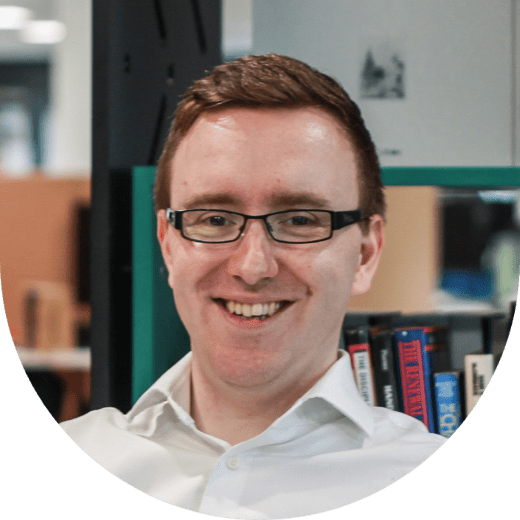 My role at Waterstons is...
More often than not about managing change. As part of the digital productivity team, we are often focused on implementing a suite of technologies (such as Office 365), or enabling new ways of working. People are an intrinsic part of this, and a lot of my time is spent working closely with our clients and their teams to ensure positive transitions.
My proudest Waterstons moment is...
When I put an Office 365 murder mystery event together. Needless to say, it was a lot of work, but I really enjoyed delivering and sharing it with our clients, particularly when we ran the event in a church crypt in London.
My life away from work is...
Spending time with family and re-encountering all the things we haven't been able to do over the past few years. A lot of my personal passions - happily - overlap with my work life, so I am (slowly) trying to improve my drawing ability.
I'll be with you when...
You want to make the most out of the tools you have or want to roll out a new technology or approach in order to improve the way you work.
My sector strengths are...
Professional Services
Education
Architecture
Engineering & Construction