Stewart Hogg
Associate Director - Cyber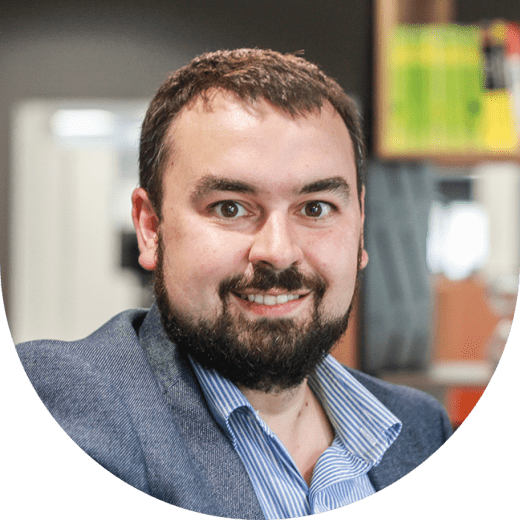 My role at Waterstons is...
I get involved in all things cyber security with our clients; all the way from de-mystifying cyber at the board level to creating a pragmatic plan of attack, through to testing their defences and achieving security certifications. Cyber attacks are now having a significant impact on organisations big and small. it's our job to ensure our clients are always protected from the evolving threat landscape. It's all about being a trusted security adviser and working together to defend not only IT systems but also your reputation.
My proudest Waterstons moment is...
When I was awarded a commendation from the Northumbria Police Chief Constable for services to cyber security in recognition of my assistance to create a free vulnerability scanning service for local businesses staffed by volunteers. In my view, it's critically important that every organisation can get the help they need to protect themselves from being a victim of cyber crime.
My life away from work is...
Being taken up by building increasingly complex Lego builds with the kids. When I'm not doing that you'll find me tinkering with some old IT kit, helping out at a church event or playing some retro computer games. And on a clear night you'll find me staring up at the stars as I try to recall something I learned from my Astrophysics degree at Durham, a city I'm now proud to call home.
I'll be with you when...
You need some advice about how to protect your business in an online world. It's often about getting the basics right rather than buying expensive tools. The key is to start with what you've got, understand your risks and get that plan together to protect your business.
My sector strengths are...
Local Government
Architecture, Engineering & Construction
Education
Energy
Professional Services