If you want to forge a career in technology or business strategy, then we think this is one of the world's best places to do it. We don't just work at the cutting edge of the digital age, we're trusted to work at the beating heart of each client too, so you can really feel the difference you're making. We've been awarded Gold by Investors in People on four consecutive occasions. And when it comes to caring for our people, nothing less than the gold standard will do. Ever.
Life with Waterstons
Life with Waterstons is rich, varied and rewarding. And regardless of skillset or seniority, everyone is treated with equal respect. Every voice is heard and every background is embraced. Everyone enjoys the freedom to learn, evolve, develop and progress. And we place diversity, equality and inclusion at the absolute heart of everything we do. Sounds good? Good.
Culture and benefits
Here's the worst-kept secret in the world of Waterstons. It's not what we do that makes us different. It's not our awards. Nor is it our snazzy offices or lovely clients. It's our culture. It's the fact that over 200 people embody the same shared values. And it's the fact that we're a team in the truest sense of the word. The benefits are pretty brilliant too...
Learning

Someone smarter than us once said 'every day's a school day'. And we've taken that to heart. In fact, the only way we'll stay relevant is if our people embrace new skills and knowledge at every opportunity. So that's exactly what we encourage.

Progression

We believe in getting stuff done, not getting tied-up in politics. That's why we have an anti-hierarchical hierarchy. That means each individual is empowered to make a difference, with plenty of room to progress as your influence increases.

Flexibility

It's all about balance with Waterstons. We want our people to make a difference, but we also want their career to be the fuel for a happy and fulfilling personal life. That's why you'll enjoy flexibility on where and how you work.

Holidays

Unlimited annual leave was one of our founding benefits and we can see it is becoming all the rage these days within other industries. The set-up is simple – we trust you to take as much holiday as you want – just don't leave a colleague or client in the lurch.

Wellbeing

We think a happier, healthier team is more productive, more effective and more enjoyable to be part of. And that's exactly why we focus so much on every aspect of wellbeing – both inside and outside of work. Click here to read more.

Money

Let's not be naïve... the benefits and wellbeing stuff is brilliant. But everyone has bills to pay. So it's good to know we offer competitive salaries across all roles, as well as a profit share scheme to make sure we're all sharing in the good times.

And more

There are all sorts of other benefits and perks too… from our cycle to work scheme to our season ticket loan and much more. All to try and help you keep your health and happiness in top-top shape. Just ask us if you'd like more details.

Katie Barker-Ward
Senior Client Partner
"Waterstons is a good balance of being small enough to get to know a lot of colleagues whilst big enough to be an exciting place to work, with a variety of projects to get involved in. It's a professional place to work without being too corporate. People are friendly and always supportive and willing to help one another."
More career stories
Career opportunities
Whether you crave the sun of Sydney or Perth, the culture of Glasgow, grandeur of Durham or the buzz of central London, we offer diverse and varied careers across the UK and Australia. And although we might not always be recruiting for your dream role, we always want to hear what it is. So make sure you get in touch to say hi – and we'll see if we can make something happen.
Early career roles
Want to forge your career in a diverse and vibrant business? Good – you're in the right place.
Find out more
Experienced roles
Ready for more professional liberation as you progress in your career? You've found what you're looking for.
Find out more
Our career stories
Of course it's all well and good us telling you how brilliant we are. But maybe you shouldn't be listening to us. After all – our people are what makes Waterstons so special. So maybe they should do the talking. People like Amy, Helen and Adam. Click here to learn from their career stories so far.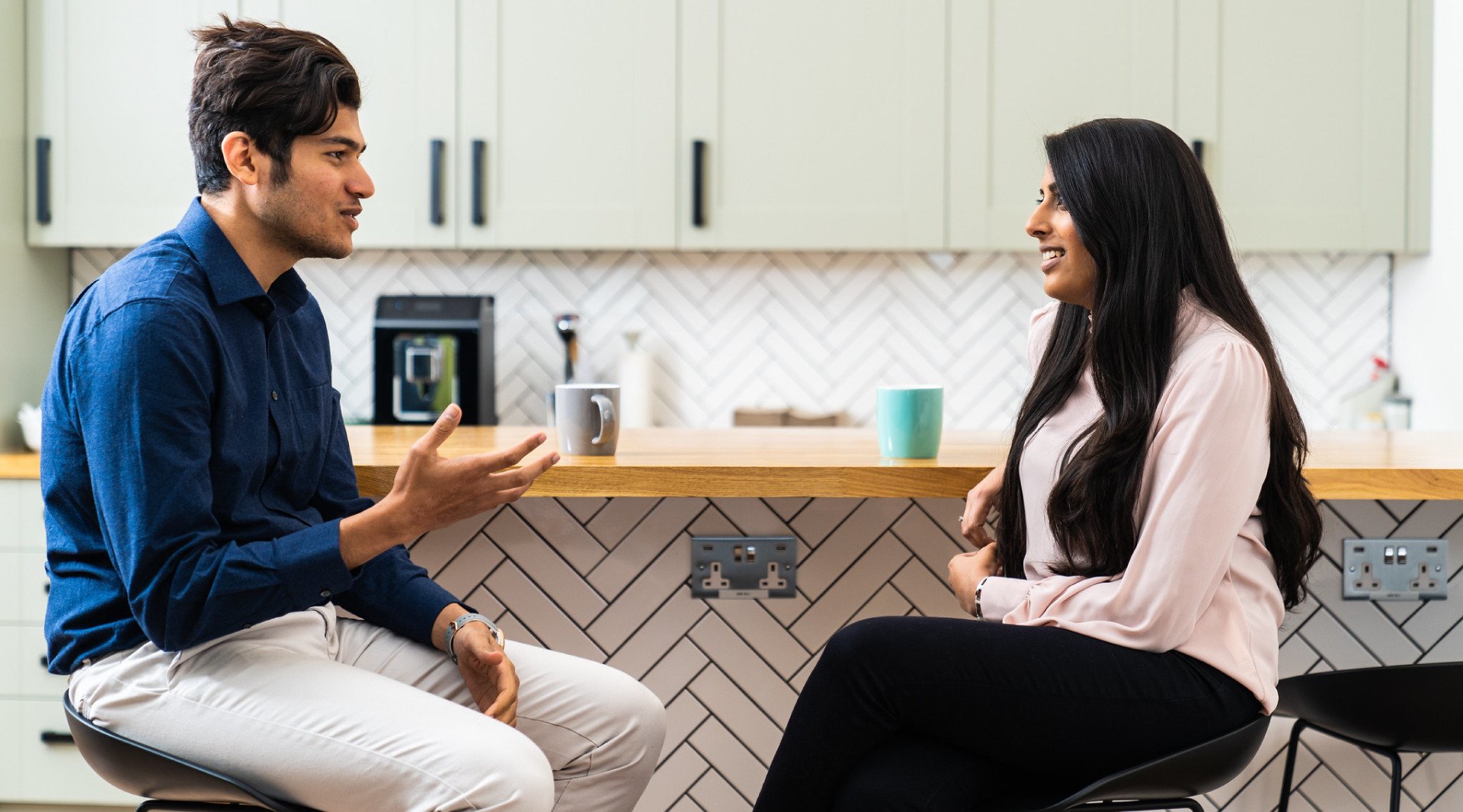 Advice and thoughts from our team
Ready for a career without limits?
We're with you.