Andrew Blance
Innovation Consultant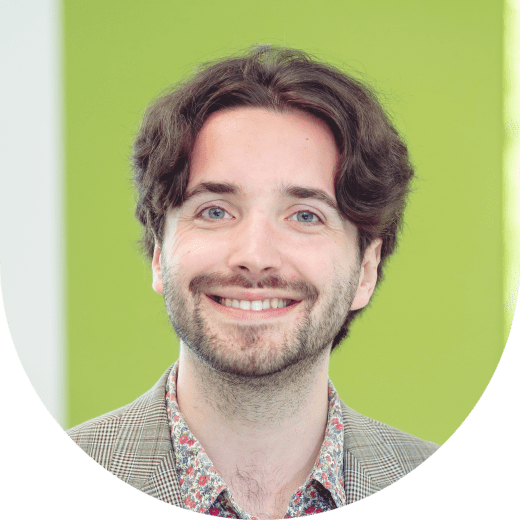 My role at Waterstons is...
We imagine innovation as connecting the dots; putting together a jigsaw. These puzzle pieces are the pieces of interesting information we absorb in the world, our clients and their businesses and our partners and their products. Innovation happens when we connect these pieces in new and interesting ways. We want to be problem agnostic and go out into the world and find the perfect solution, whether it involves a robot dog, sensors, VR headsets, or anything else. My role is to launch innovative projects – working with our clients and partners to use emerging technology to find answers to impossible problems.
Find out more on our Substack: https://waterstonsinnovation.substack.com/
My life away from work is...
I co-host a weekly podcast called Brains on the Outside. In every episode, we take real problems from our listeners and compete to pitch the most ridiculous, wholesome, silly, and entirely unviable business to help them overcome their challenges. Why can't you have a tap in your kitchen filled with gravy? A maps app that only gives you directions in the form of riddles? An AI-powered magic-8 ball? Thinking outside the box sometimes isn't enough – you have to go outside the brain.
Listen here: https://www.brainsontheoutside.com/
I'll be with you when...
You want to do something amazing.